Welcome to Trans-Pecos Plants!
(Version 14.06.2)
The "Trans-Pecos Mountains and Basins" region includes the westernmost parts of Texas. The polar opposite of the Pineywoods, the Trans-Pecos consists of dramatic, rugged terrain with desert valleys and wooded mountain slopes and summits. Mean annual precipitation ranges from less than 10 inches (25cm) in portions of the desert lowlands to as much as 20 inches (51cm) on the higher mountains. Elevation ranges from 2,500 feet (762m) to 8,749 feet (2,6667m) at the summit of Guadalupe Peak, Texas' highest mountain. The lowlands provide the largest extent of the Chihuahuan Desert in the United States (Correll & Johnston, 1979). The dramatic variation in topography, elevation and climate in the Trans-Pecos results in an equally varied array of plant communities including 'islands' of conifer forest in protected mountain canyons, juniper-pinyon woodlands at high elevations, desert grasslands at mid-elevations, and desert shrublands at low elevations.
This small gallery, representing some of the more commonly-encountered west Texas desert and mountain plants and wildflowers, is a product of several vacations and excursions to Guadalupe Mountain National Park, Big Bend National Park and the Davis Mountains. Botanical nomenclature follows The Flora of North America (FNA 1993+) series where possible and USDA PLANTS for groups not yet published in F.N.A. Family circumscriptions generally follow the Angiosperm Phylogeny Group IV classification (APG 1998, 2003, 2009, 2016).Correl and Johnston (1979), Evans, (1998), Loflin & loflin (2009), Morey, (2008), Powell, (2000),Powell, (1998), Powell et al. (2008), and West (2000) were additional sources consulted for taxonomy and species identification.
Currently one may browse by botanical family names within each of the major groups of plants. Click the "Browse the Gallery" link.

The gallery aims to connect students, laymen, and professionals with the plants that are the foundation of both the ecosystems and economy of Texas
Links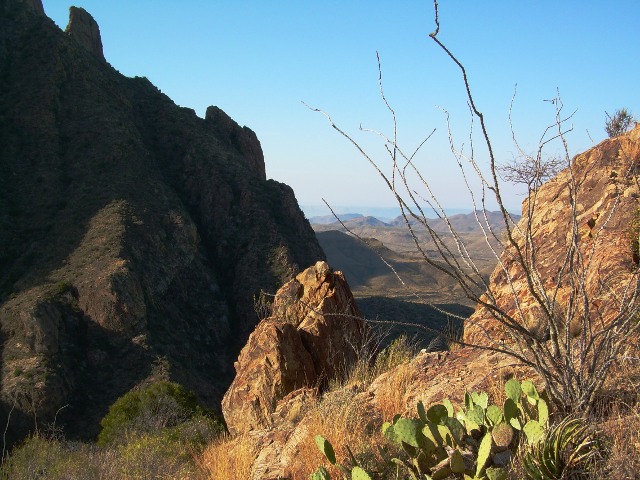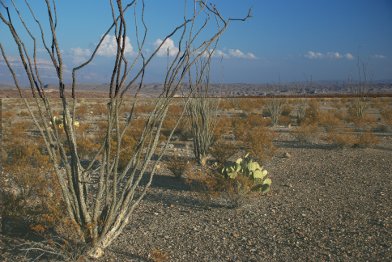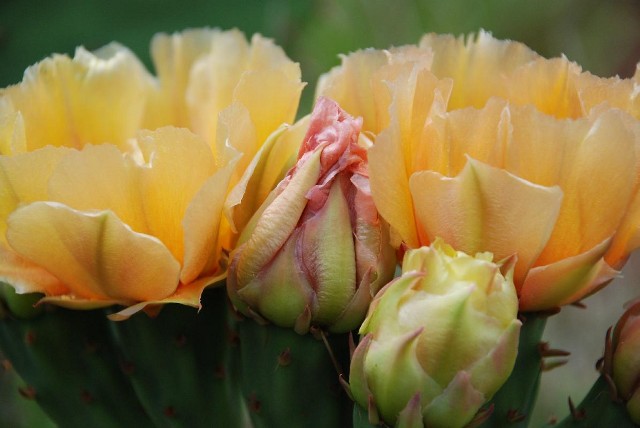 What's New
28 September 2018: Maintenence update (Version 14.06.2). Fixed html errors, changed resizing behavior and refreshed color scheme.

18 June 2014: Version 14.06. Added 572 images from a May 2014 visit to Alpine, TX, the Davis Mountains, and Big Bend National Park and made corrections. The gallery now contains 1814 images.

12 September, 2013. Version 13.09. Added 352 photos from a Fall 2012 excursion to Big Bend National Park. The gallery now contains 1245 images.
07 May, 2012: Version 12.05! Added 203 images, many as a result of a recent excursion to Big Bend. The gallery now contains 893 photos.

13 October 2010: Version 10.10. A major revision of the gallery included rearranging the taxa to follow the APG classification and extensive corrections and updates to species names. 144 images,most from a 2009 excursion to Big Bend National Park were added.
11, June 2010: Version 10.06. Redesigned the galleries and made minor corrections as part of a major revision of the parent 'Pineywooods Plants' gallery.
4 April, 2008. Corrected errors and added images from several excursions including a New Years trip to Big Bend National Park.
7 December, 2006. The Trans-Pecos Vascular Plant gallery was launched as a part of revisions to its parent gallery "Pineywoods Plants" which consists of photographs of plants from far east Texas.